We use our luggage to carry everything we need while traveling. Why not carry it in style and get a chuckle from TSA in the process? It's a great ice breaker to the boring conversation "are you carrying anything prohibited?". It clearly states on the luggage cover, that you are not carrying any drugs, and you can be on your way.
This cover is made for durable wear and tear, and has openings for both pull up handle, and side handle for easy handling. It is easily distinguishable on any baggage claim, with the added bonus of protecting your luggage. Leave it on the luggage carousel for a couple rounds and you're guaranteed to make new friends.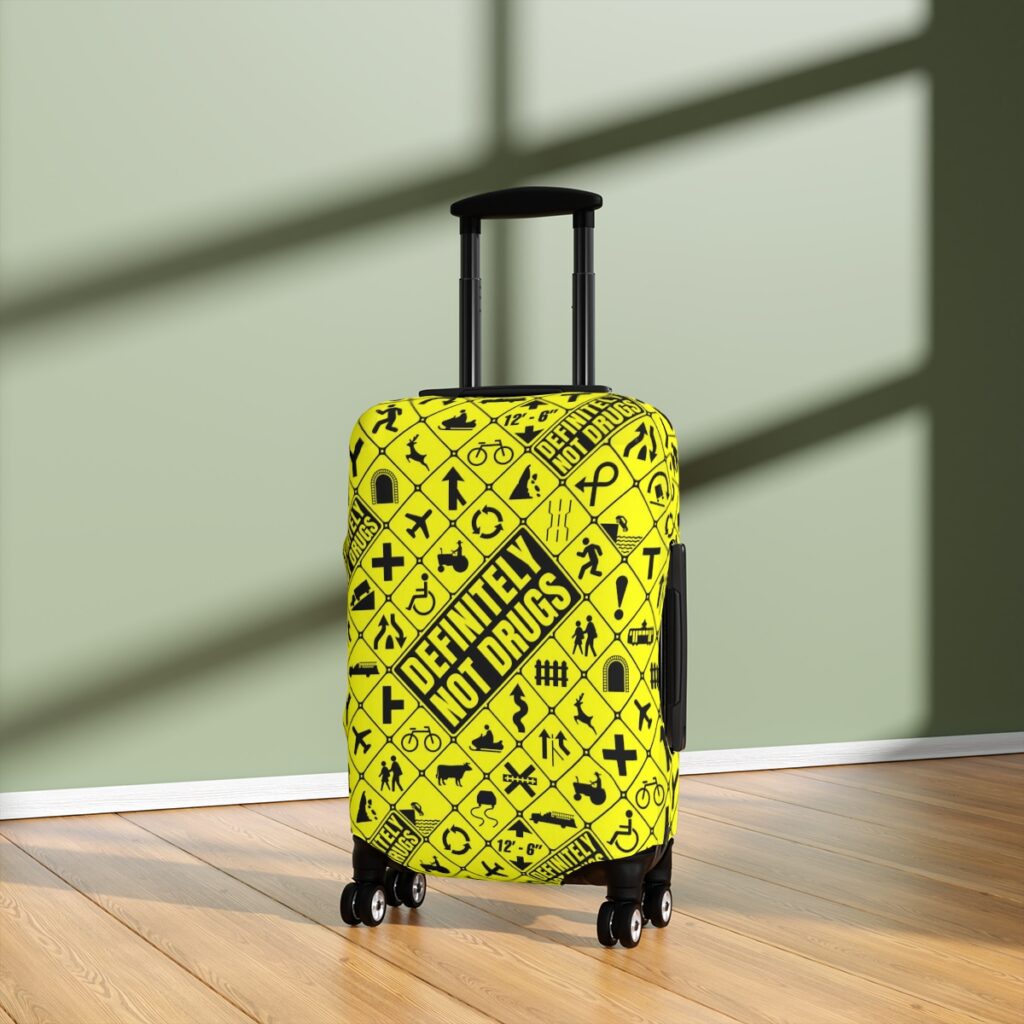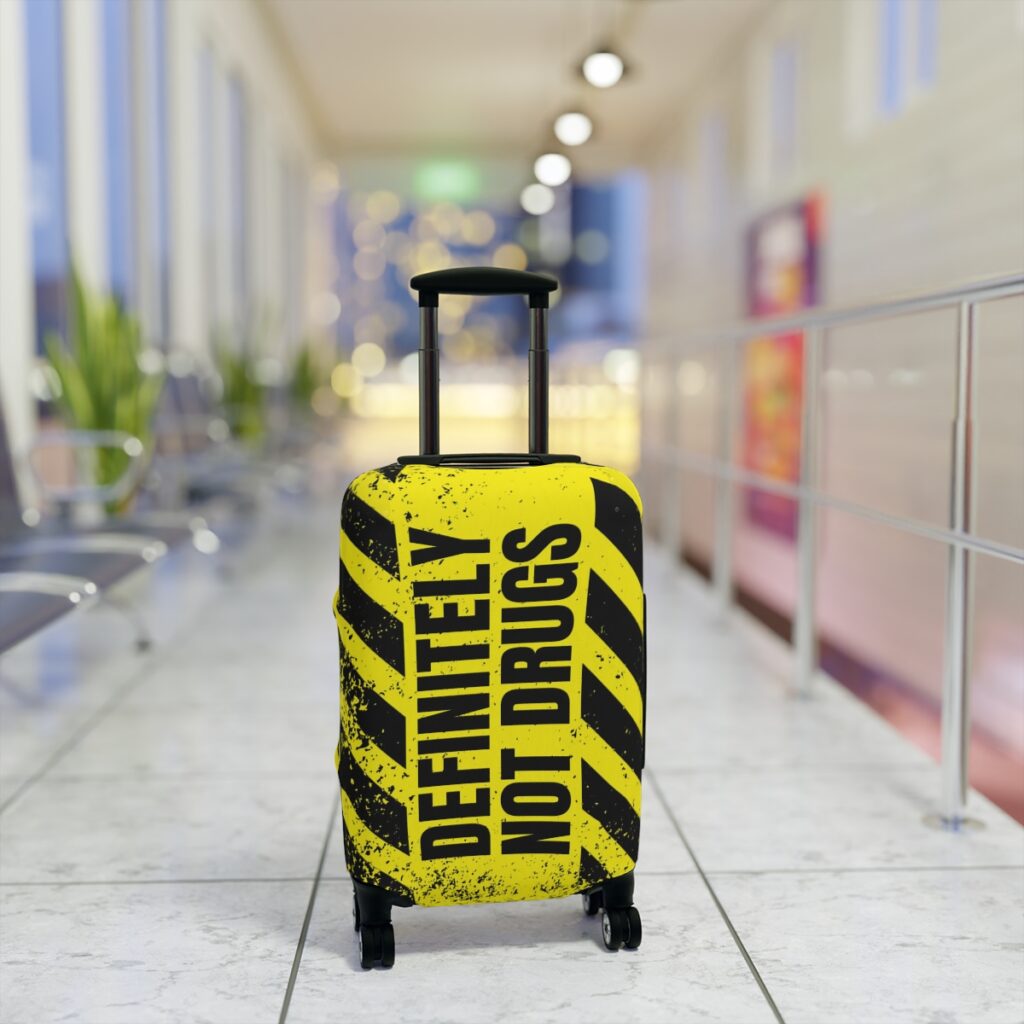 TSA Hack to Stop them Opening your Bags.
Did you know that in 2015, undercover agents were sent through TSA lines to test security throughout the country. They had 95% of prohibited items pass through? That slightly decreased to 70% two years later. There is no updated data since 2017 about any further audits. During those audits, they were only looking for explosives or "dangerous" items to satisfy the 9/11 Act and the TSA Modernization Act. Drugs weren't even mentioned in the latest report in 2021 by the Inspector General for Audits. TSA has admitted that they aren't even actively looking for drugs. If it can get into the White House, what's stopping it from passing through TSA?
Another great way to stop TSA is to leave them a note. Since doing this, I stopped receiving those notes informing me that my bags have been searched. While I can't know for sure, but I haven't seen everything rearranged either. Maybe they like the note. Maybe they agree taxation is theft. Maybe they just see the previous note and assume it's already been searched.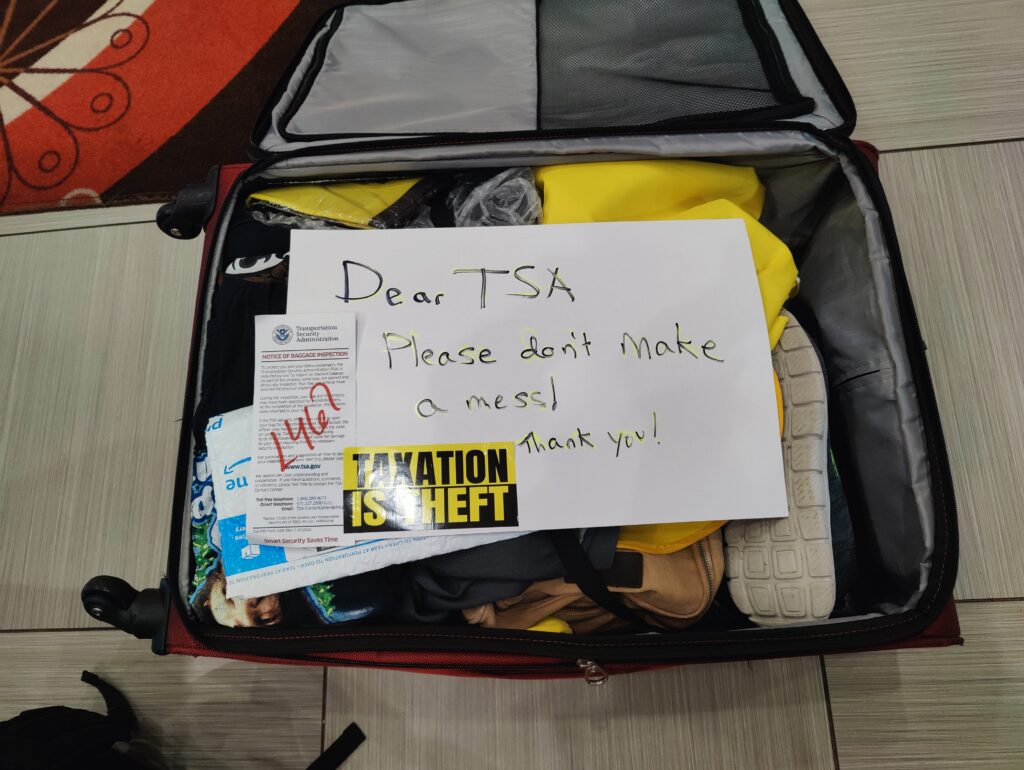 Don't forget when going through Customs if they ask you if you have anything to declare, don't forget to tell them "taxation is theft".