The Taxation Is Theft Podcast:
All the ways the government is ripping you off, and what you can do to stop them!

3D Printing with CTRL Pew!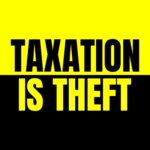 This is going to be an awesome episode about 3d printing and guns! https://www.autodesk.com/products/fusion-360/personal
https://www.shapeways.com
http://ctrlpew.com/
And as always, check us out at taxationistheft.info and remember Taxation is Theft!