The Taxation Is Theft Podcast:
All the ways the government is ripping you off, and what you can do to stop them!
The Keith Taylor Scandal – Entire Cannabis Farms Stolen by Politicians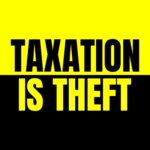 Join me and my guest Mr Pink, a hemp marketer with some pretty interesting connections and deep insight into the world of corrupt politicians. This topic may be a conspiracy but there is too much evidence to call it a theory. This goes beyond civil asset forfeiture, this is criminal fraud involving Mitch Mcconnell, Rand Paul, Carolyn Maloney and James Comer.
Check us out at taxationistheft.info And remember, taxation is always theft!