The Taxation Is Theft Podcast:
All the ways the government is ripping you off, and what you can do to stop them!

A Libertarian who works in the government's tax office?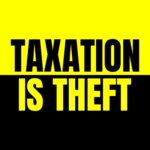 On this episode, we have Raymon Doane! A libertarian working in the tax office! How does this pan out? tune in to find out! And remember to check us out at taxationistheft.info Never forget that Taxation is Theft!