The Taxation Is Theft Podcast:
All the ways the government is ripping you off, and what you can do to stop them!
A newly converted homeschool mom tells her story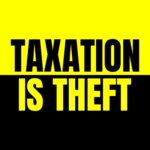 Christine recently took her 8-year-old son out of public school and started homeschooling. I've heard a lot about this new way of teaching your kids that's growing quickly in popularity, and I wanted to find out more.
If you have kids, you don't want to miss this episode! Please subscribe to "Taxation Is Theft" to get weekly video updates: http://bit.ly/2CUKmkU
Follow us:
Facebook: https://facebook.com/taxationistheft2
Twitter: https://twitter.com/taxationestheft
Swag: https://taxationistheft.cards