The Taxation Is Theft Podcast:
All the ways the government is ripping you off, and what you can do to stop them!

Give 'Em Hale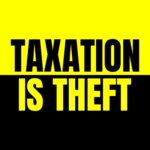 Today on the podcast we have Mr. Kevin Hale on the show! Kevin is a libertarian running for Congress and he discusses a few platforms with Dan! Kevin gives us the run down on the flourishing market for all things hemp as tells us the benefits of a truly freed hemp market before giving us the run down on nuclear waste and what on earth we should be doing with it! He also talks to Dan about the freedom that Texas has, that few states share before rounding out on the sacred topic at the heart of liberty… Guns!! All of this and a whole lot more, coming up! Taxation is theft, and give 'em Hale!
GiveCongressHale.com
https://www.facebook.com/GiveCongressHale/