The Taxation Is Theft Podcast:
All the ways the government is ripping you off, and what you can do to stop them!

Hoist The Black Flag – Ben Boren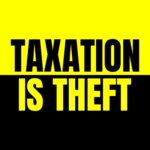 Ben Boren is currently the 1st Vice Chair Affiliates Director for the Libertarian Party of Michigan. He is also the Outreach Director for the Northwest Michigan Libertarian Affiliate. A Northern Nevada native has spent the last 4 years living in Charlevoix, Michigan and surrounding areas. No stranger to grass roots organizing, Ben and his volunteer campaign team are eager and ready for the challenge. Ben and his team are all 35 or younger.