The Taxation Is Theft Podcast:
All the ways the government is ripping you off, and what you can do to stop them!

How to launder money in the Cayman Islands …. or not …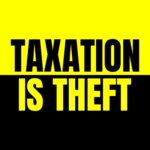 Brandon Kirby, an expert in ANTI money laundering tells us all about the Cayman Islands, the do's and don't's, and a wonderful tangent into moral philosophy.
https://beinglibertarian.com/
As always, check us out at taxationistheft.info and remember Taxation is Theft!