The Taxation Is Theft Podcast:
All the ways the government is ripping you off, and what you can do to stop them!
Maj Toure from Black Guns Matter for Philadelphia City Council at Large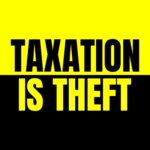 Tonight I talked with Maj Toure, an activist and founder of Black Guns Matter talked with me about some interesting liberty philosophies, the power of the mind and the power of freedom.
All this on the night before the election, where he is running a massive campaign for City Council at Large in Philadelphia.
Please subscribe to "Taxation Is Theft" to get weekly video updates:  http://bit.ly/2CUKmkU
Follow us:
Facebook: https://facebook.com/taxationistheft2
Twitter: https://twitter.com/taxationestheft
Swag: https://taxationistheft.cards
Blog: https://taxationistheft.info