The Taxation Is Theft Podcast:
All the ways the government is ripping you off, and what you can do to stop them!

Mr Galaxy – Active Boog Member on NFAC at LaFayette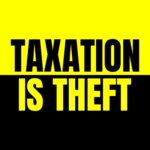 Mr Galaxy is a boog boi with the NFAC (Not Fucking Around Coalition) srving under their leader, Grand Master Jay. Galaxy is an Active Boog Member who was at a rally in LaFayette where there was a shooting. He's here to talk about it.