The Taxation Is Theft Podcast:
All the ways the government is ripping you off, and what you can do to stop them!
POTUS candidate Jedi Hill will make you rich!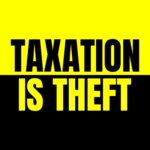 Yes, there is a Jedi in the race for POTUS with the Libertarian party. We talked a lot about the American dream and individual prosperity. This was an amazing podcast that you don't want to miss!
Please subscribe to "Taxation Is Theft" to get weekly video updates: http://bit.ly/2CUKmkU
Follow us: Facebook: https://facebook.com/taxationistheft2
Twitter: https://twitter.com/taxationestheft
Swag: https://taxationistheft.cards
Blog: https://taxationistheft.info