The Taxation Is Theft Podcast:
All the ways the government is ripping you off, and what you can do to stop them!

Puppycide – When Cops Shoot Dogs with Vicky Rose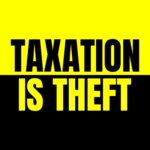 She lives across the street from the police station. The police know her, her family, and her dog. But her dog got loose and a cop shot it in the face in front of her kids. The pup survived, but there will be no consequences for the cops.
As always, check us out at taxationistheft.info and always remember, taxation is theft!