The Taxation Is Theft Podcast:
All the ways the government is ripping you off, and what you can do to stop them!

Selling Libertarianism – With Brian Nichols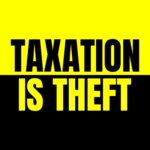 How to reach non-libertarians with a libertarian message. https://briannicholsshow.com/ And remember to check us out at taxationistheft.info Never forget that Taxation is Theft!