The Taxation Is Theft Podcast:
All the ways the government is ripping you off, and what you can do to stop them!

The Government Insurance Scam – Live with Anthony Welti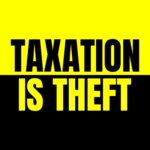 Anthony Welti is a Libertarian running for the Washington State Insurance Commissioner's office. Is the government ripping us off? Probably. Watch to find out! And remember to check us out at taxationistheft.info Never forget that Taxation is Theft!