The Taxation Is Theft Podcast:
All the ways the government is ripping you off, and what you can do to stop them!

Why Libertarians Should Be Far Less Radical with Charles Peralo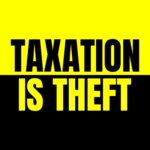 Win the amazing Opener 3000! https://taxationistheft.info/giveaway/amazing-opener-3000-giveaway/
Charles Peralo is here to make an interesting argument. He thinks libertarians need to be LESS radical! Tune in to find out why!
And remember to check us out at taxationistheft.info Never forget that Taxation is Theft!
As always, we are streaming on multiple platforms! Find us on Facebook at https://facebook.com/taxationistheft2 And on YouTube at https://youtube.com/taxationistheft